The RANCH Steakhouse & Bar by ASTONS is a classic steakhouse concept that aims to bring you high-quality beef from around the world, fine wines and top-notch service second to none on a daily.
We use the freshest and highest quality of ingredients, featuring premium and succulent dry-aged beef, premium beef and secondary cuts that offer robust all-rounded flavours and tenderness all in one mouthful, yet at prices that you will not find elsewhere. A well-stocked bar with show-stopping cocktails and aperitifs greets you as you step into our contemporary yet classy restaurant.
We pride ourselves on our Exclusive A3 Wagyu Rib Cap, cut and served right by your table. Our steaks are served to you 'bones in' – meat on the bone gives you a fuller mouthfeel and enhances its natural aroma and flavours, which is why it's so unbelievably tasty!
Bar Nooks
A fully stocked bar ready to fulfill all your post-work cocktails, beers you name it, we make it. Our quirky bartenders love a casual and lively conversation any day. Have a quick bite and more importantly throw back a few drinks amidst all the action.
Capacity:
Indoors, 5 guests. Outdoors, 6 guests
Dining Hall & Private Rooms
Be warmly greeted by a modern-lux bar, before stepping into a rustic and timeless interior. Decked with aged wood and leather furniture, The Ranch is very reminiscent of old-school steakhouses with modern and sophisticated detailing.
Special and sentimental events need an equally special private space to set the mood. Our private dining rooms are curated just for that. Truly a perfect background for a quiet moment with someone important.
Experience a rich and robust atmosphere and flavor with top-notch meats, paired with an excellent list of fine wines.
Capacity: Dining Hall, 40 guests. Private Room, 8 guests
Wine Cellar
Be awed by our hand-picked wine collection of value-for-money old-world labels, together with some new-world labels. This includes but is not limited to wines from the best winemaker in Portugal. We are one of the few Singapore wine cellars to bring together more than 50 winemakers and 1000 bottles from around the world. Check with our sommelier to personalise your wine selection to your dine-in choices, or take-away for your private enjoyment (with special rates!).
Attractive Promotions For You
Enjoy the best the Ranch has to offer reimagined in our newly curated menus with lunch and dinner specials. Today, the chefs at The Ranch bring you only the best dishes straight from the drawing board. Speak to our staff to find out more!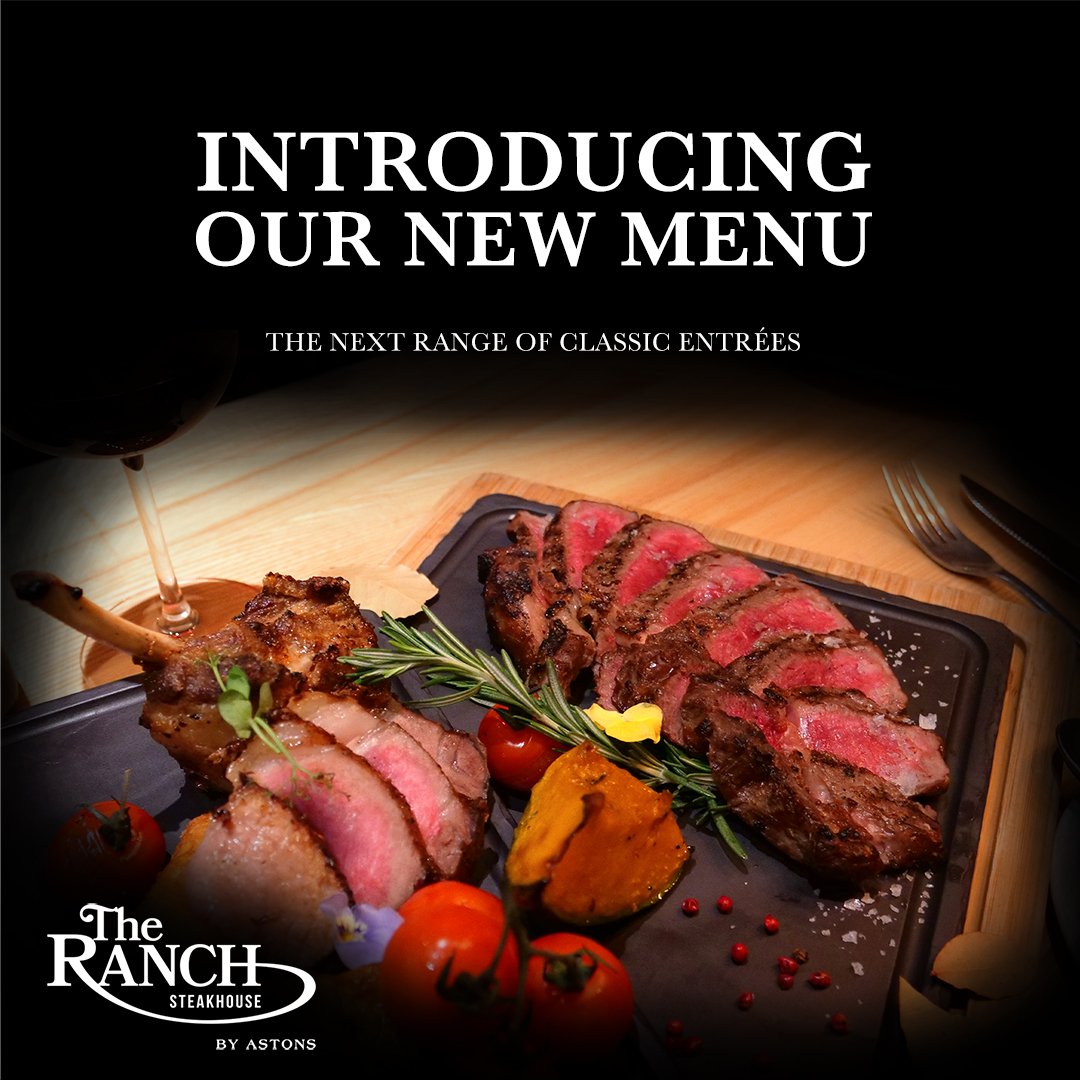 #01-01 Singapore 188591
Tel: 6256 0334
Lunch
Daily : 12:00PM – 3:00PM (Last Order: 2:30PM)
Dinner
Daily: 5:30PM – 11:00PM (Last Food Order: 10:30PM)
Any Sizzling Questions?
We'd love to hear it!